01 Mar 2018
The Document Foundation announces LibreOffice 6.0.2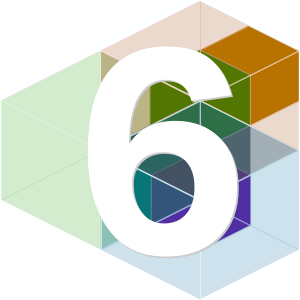 Berlin, March 1st, 2018 – The Document Foundation (TDF) announces LibreOffice 6.0.2, the second minor release of the recently announced LibreOffice 6 family in just over a month, with around 50 bug and regression fixes. All LibreOffice users are invited to update either to LibreOffice 6.0.2 or to LibreOffice 5.4.5 to solve potential security-related issues.
TDF suggests to conservative users and enterprises to deploy LibreOffice with the backing of certified developers, migrators and trainers (an updated list is available at: https://www.libreoffice.org/get-help/professional-support/). This is extremely important for the growth of the LibreOffice ecosystem.
Technical details about LibreOffice 6.0.2 bug and regression fixes are available in the change log: https://wiki.documentfoundation.org/Releases/6.0.2/RC1 (fixed in RC1).
Download LibreOffice
LibreOffice 6.0.2 is immediately available for download at the following link: https://www.libreoffice.org/download/download/.
LibreOffice users, free software advocates and community members can support The Document Foundation with a donation at https://www.libreoffice.org/donate/. Donations help TDF to maintain its infrastructure, share knowledge, and fund the activities of local communities, such as the event in Surabaya, Indonesia, on March 23/25 (http://libreoffice.id) or the hackfest in Hamburg, Germany, on April 6/8 (https://wiki.documentfoundation.org/Hackfest/Hamburg2018).
Several companies sitting in TDF's Advisory Board (https://www.documentfoundation.org/governance/advisory-board/) provide either value-added LTS versions of LibreOffice or consultancy services for migrations and training, based on best practices distilled by The Document Foundation.
Comments