11 Jan 2018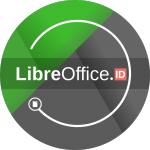 Our global community of volunteers, represented by The Document Foundation and based on many independent native language projects, is one of the main strengths of LibreOffice. Starting from today, we launch a new weekly blog post – scheduled on Wednesday – focused on community activities: events, seminars, conferences, projects with schools and central or local government bodies, achievements, etcetera. We want to show the world how diverse and inclusive is our community, and at the same time we want our community members to be proud of being part of it.
One of the largest and strongest LibreOffice communities is based in Indonesia. From March 23 to March 25, 2018, they will organize their first LibreOffice Conference Indonesia in Surabaya: 3 days of meetings based on Workshops, Seminars, Discussions about The Document Foundation, and gathering of LibreOffice advocates and activists. The event is also intended to be a form of thanks to LibreOffice developers who have provided the outstanding free software solution.
LibreOffice Conference Indonesia will be hosted by the Politeknik Elektronika Negeri Surabaya. The event will start on March 23 with a workshop focused on testing LibreOffice builds and localizations, and will follow on March 24 with a full day of seminars on everything LibreOffice, from an introduction to LibreOffice 6.0 to success stories and technical talks. The last day, March 25, will be dedicated to the meeting of LibreOffice Indonesian community members. Call for Papers is already open, and will close on February 8, 2018.
Comments