19 Dec 2017
Coming up on December 22: Bug Hunting Session for LibreOffice 6.0 RC1

2017 is coming to a close, but our community is still busy preparing for the release of LibreOffice 6.0, which is due in late January 2018. Many new features have been added to this version, and to make it as reliable as possible, we want your help!
On December 22 we will have an international Bug Hunting Session (BHS), testing the RC1 (first release candidate) of LibreOffice 6.0. You can download, try out and test this RC1 version – and if you spot any bugs, let our QA (Quality Assurance) community know.
Mentors will be available to help you file bugs from 11:00 UTC to 15:00 UTC on that day. All assistance is greatly appreciated – together we can make LibreOffice 6.0 the best release ever, for millions of people around the world! For full details on the Bug Hunting Session, and how to get involved, see our wiki:
In addition, there will be a local event in Ankara, organised by the Turkish LibreOffice community. Here are the details:
Date: Dec 22 Friday
Time: 14:00-17:00 (UTC+3)
Location: TUBITAK ULAKBIM, 7th Floor, Meeting Room 2
Registration form: https://goo.gl/forms/paVTg3ExZDn0Oytj1
Attendees will bring their own laptops. Registration until Thursday 17:00 (UTC+3) is required. There will be snacks, tea, and some swag!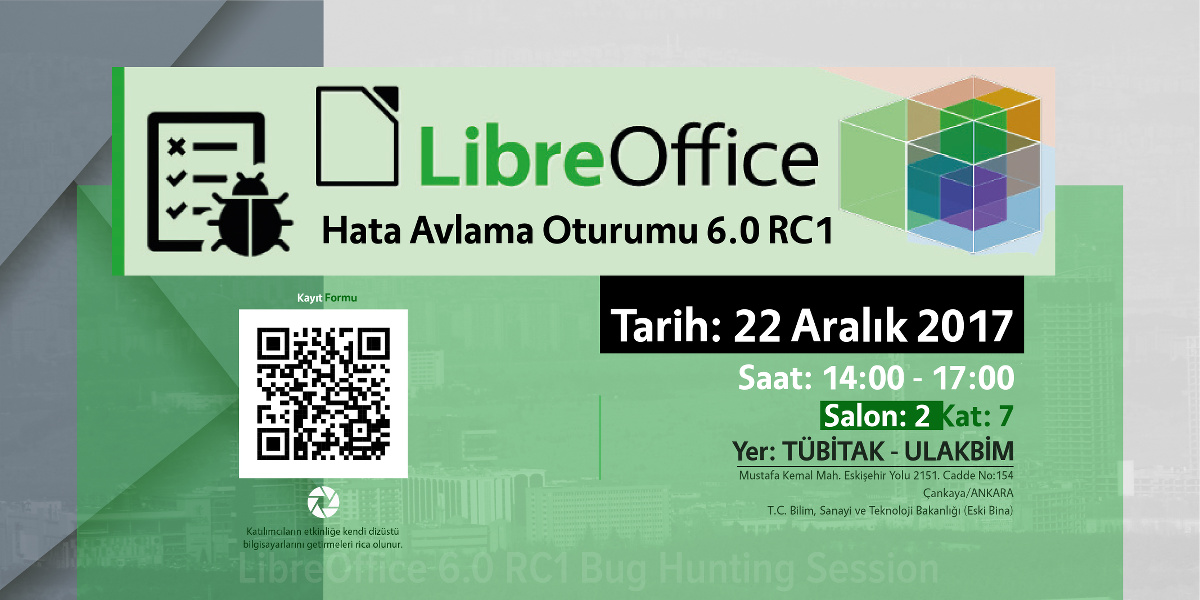 No Responses