07 Aug 2017
Introducing Teodor Mircea Ionita, aka Shinnok, TDF Development Mentor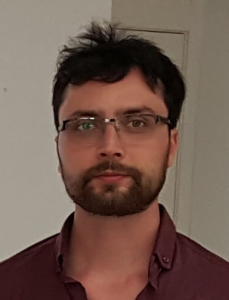 Starting from July, the TDF team has increased by one unit with the arrival of Teodor Mircea Ionita, aka Shinnok, in the role of Development Mentor.
Teodor has a degree in Computer Science from the University of Iasi in Romania, his native country and city, where he is still living.
We asked Teodor a couple of questions in order to introduce him to the LibreOffice community.
How would you describe yourself?
I'm a passionate open source advocate and developer, Unix head and occasionally sysadmin. I'm also deeply interested and involved in systems, network and information security as an independent security researcher and aficionado.
On a personal note, I like to travel a lot, enjoy swimming and sun bathing, exchanging good reads and good movies (who doesn't like them?), as well as interacting with peeps of various trades and life experiences and learning from real people, instead of avatars.
Can you outline your work experience?
My experience in the field spans across 10 years, casting a wide range of interest in programming and scripting languages, operating systems, network and web technologies, with a rather strong focus on systems, network and application development on Unix flavours and cross-platform technologies.
I've been venturing with many more technologies throughout my career path, such as web development, system administration and some electrical engineering. Suffice it to say that I cast a wide and evolving net of interests in this fascinating and rapidly ever changing field. Not sure where it will ever stop? :-)
I like to think of myself as a passionate open source advocate and developer, and an eager contributor to several FLOSS communities/projects like the Nmap Security Suite, Openwall and the Qt project. I also contribute via technical blogging, participation at events and conferences and involvement in knowledge and code exchange based communities like Stack Overflow and GitHub.
As a seeder to the open source ecosystem I authored several open-source tools: a front-end to the John the Ripper password security testing suite, and a cross-platform desktop app for the Tarsnap secure online backup service, as well as less impressive projects like an FTP server and a small GUI version of the Netcat tool.
Which are your desktop configuration and preferred development tools?
Having been a longtime Debian user on desktop, server and mobile (Maemo, Moblin, Meego, Nokia N810/900… the first real "smart" phones IMHO, good old days), lately I've been using macOS as my preferred desktop platform of choice out of convenience and probably because I'm getting older.
I like having a decent desktop and range of GUI applications to choose from, on top of the powerful Unix backend and tooling that I need for my day-to-day work – and I think the Mac provides that to a sufficiently acceptable degree and atop of a good hardware lineup.
Rest assured, on my day to day routine I still interact a lot with the various Linux and BSD distros out there, I wouldn't go anywhere without my virtual machine only USB3 SSD Samsung Pro drive.
I still sport a powerful Intel based desktop workstation, with a triple boot, built just a year ago paired with a 40" 4k display from Philips, but I find that I use it sparingly nowadays.
For editing I use Vim, for complex projects Qt Creator IDE, LLVM/Clang tooling for C++, Git everyday everywhere and that's about it.
Why did you decide to apply for the position of TDF Development Mentor?
This one has a simple answer: I was actively looking to fill a gap in my clients roster and what I usually do in that case is look at the daily tools that I've been using for years, with a preference towards the open ones, that I would like and love to contribute to and push further.
Needless to say LibreOffice was one of those indispensable tools for me and lo and behold, the TDF was actually looking for the Development Mentor position! We got in touch, we clicked and so I started as soon as possible. Thank you TDF! I'm genuinely excited to be part of it and hopefully I'll be able make myself a valuable asset in a short time.
Teodor is available on IRC @freenode.net using the alias shinnok.
No Responses