07 Sep 2016
Community conference starts with 10th release of LibreOffice in 2016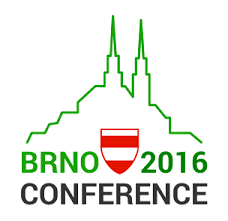 Brno, September 7, 2016 – The Document Foundation (TDF) has celebrated the opening session of LibOCon with the announcement of LibreOffice 5.2.1, the first minor release of the LibreOffice 5.2 family.
LibOCon is a showcase of the project activity, and will feature over 60 talks in three days, covering development, QA, localization, ODF, marketing, community and documentation, a business session in Czech focused on large deployments of LibreOffice, and a meeting of the Open Source Business Alliance (OSBA).
Details of the conference, including the program and collateral activities such as the traditional "hacknight" – a hands-on session where developers hack over food and drinks – are available on the event website: http://conference.libreoffice.org.
LibreOffice 5.2.1, targeted at technology enthusiasts, early adopters and power users, provides a number of fixes over the major release announced in August. For all other users and enterprise deployments, TDF suggests LibreOffice 5.1.5 "still", with the backing of professional support by certified people (a list is available at: http://www.libreoffice.org/get-help/professional-support/).
People interested in technical details about the release can access the change log here: https://wiki.documentfoundation.org/Releases/5.2.1/RC1 (fixed in RC1) and https://wiki.documentfoundation.org/Releases/5.2.1/RC2 (fixed in RC2).
Download LibreOffice
LibreOffice 5.2.1 is immediately available for download from the following link: http://www.libreoffice.org/download/libreoffice-fresh/.
LibreOffice users, free software advocates and community members can support The Document Foundation with a donation at http://donate.libreoffice.org.
Several companies sitting on the TDF Advisory Board (http://www.documentfoundation.org/governance/advisory-board/) are providing either value-added Long Term Supported versions of LibreOffice or consultancy services for migrations and trainings, based on best practices distilled by The Document Foundation.
No Responses