20 Mar 2019
LibreOffice Conference 2020: Call for Locations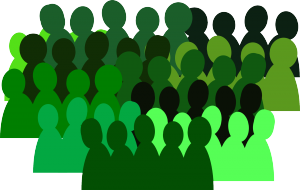 The Call for Location for LibreOffice Conference 2020 is now open.
Background
Once a year, the LibreOffice Community gathers for a global community event: the LibreOffice Conference, or LibOCon. After a series of successful events – Paris, October 2011; Berlin, October 2012; Milan, September 2013; Bern, September 2014; Aarhus, September 2015; Brno, September 2016; Rome, October 2017; and Tirana, September 2018 – the venue for 2019 is Almeria, Spain.
To ease the organization, TDF Board of Directors has decided to open the call for location for 2020, to give the 2020 event organizers the opportunity of attending the conference in Almeria in September 2019. The LibreOffice Conference takes place between September and November, with a preference for September.
The deadline for sending in proposals is June 30, 2019.
After receiving the applications, we will evaluate if all pre-conditions have been respected and the overall quality of the proposal, and give all applicants a chance to answer questions and clarify details.
What applicants need to know
Organizing the LibreOffice Conference is a time-consuming task, where several team members are needed. Getting closer to the event, it tends to become a time consuming job, and each member of the team should be able to devote as much time as necessary. Also, dealing with finances and sponsors is a specific responsibility of conference organizers, who must be able to manage the budget according to the amount of sponsorships, and commit expenses based on the resulting amount of money. TDF will provide a list of sponsors of previous events.
In the past, we have received applications from several third parties, including casinos or professional event managers. Keep in mind that the LibreOffice Conference is a community event, by the community for the community. While we appreciate the interest of people with professional background, proposals not supported and driven by community members (not only TDF members) will not be considered as valid.
What must be covered by the proposal
IMPORTANT: Proposals missing the following information might be considered incomplete. While we try to give every applicant a chance to add or clarify missing information, there is no guarantee that the proposal will be accepted, since we have a rather short time frame. In order to enhance the chances for your proposal to be accepted, please answer as many of the following questions as possible.
The team
Only proposals with a fair amount of team members who can spend the appropriate amount of time and are part of the LibreOffice community will be considered as valid. Based on our experience, at least five team members are required, and those team members need to interact and communicate with the community. Please name all the team members, their role in the community, and their availability in term of time (especially during the month prior to the conference).
At least one team member should be working exclusively on sponsor relations, and on managing invitations for VISAs (as required for many countries). Both of these tasks require a fair amount of time, and are crucial to the organization. Based on our experience, at least a few dozen VISA requests, if not more, need to be dealt with, and you need between € 10.000 and € 20.000 in sponsorship fees. Please let us know if you have at least one team member willing to work on these topics.
The organizing entity
The Document Foundation itself will not be legally or financially responsible for organizing the event. Although it will support the organization of the conference by any possible means, it is necessary to have a local entity, an enterprise or preferably a non-profit, to take care of financial and legal requirements such as insurances and signing contractual obligations.
Another important reason for a local entity is the fact that VISA invitation letters can usually be issued only by a local entity from within the country. Please give details on the organization, its type and its leadership.
The main venue
The venue should be easily accessible from other countries, so ideally, an airport and a central train station are nearby. It should also have a good connection to the local public transportation. Please give details on the venue, its location, and its connection to public transportation.
Ideally, there is just one venue for all conference sessions. In case you distribute the conference among two venues, they should be reachable by public transportation or foot in no more than 10 minutes. Please let us know in case you plan for more than one venue (with the exception of parties and receptions).
The main venue should be partially wheelchair-accessible, with at least the opening/closing sessions and main track room fulfilling this requirement. Please let us know how accessible is the venue.
The conference itself is on 3 days, but their is an extra day before the conference dedicated to community meetings, which should be taken into account into the proposal.
Providing canvas, projectors and rooms for two to five parallel tracks, for a total of approximately 300 participants, is also required. Please let us know if your venue fulfills these requirements.
Next to the presentations, there is often the need to have private meetings. For sure, there are a TDF Board of Directors meeting, a Membership Committee meeting and a TDF Team meeting, so at least two additional rooms are required one day before and one day after the conference. These meeting rooms can also be in a different location from the main conference venue. Please let us know if you can provide these meeting rooms.
Next to conference rooms, there should also be an open space for community gatherings. Please let us know if you can provide such a space.
A publicly accessible, free wireless Internet connection is required. If the venue itself does not provide WiFi, an alternative is represented by broadband 3G/4G wireless routers.
We should also know in advance if there are firewall restrictions in place that limit or forbid the access to services like SSH, Gerrit, Git and others (including e-mail), and whether we can provide a TDF VPN to overcome such limitations. Please let us know which kind of wireless Internet connectivity will be provided to conference attendees.
Having video archives or video live streams is not a must-have, but a nice-to-have. Please let us know if you plan video archives or live streams of the presentations.
Also, if at least one of the social events will be in a wheelchair-accessible location, this will be highly appreciated and will be absolutely wonderful.
Accommodations
Since we expect around 300 visitors, the availability of three/four stars hotel rooms or equivalent accommodations (B&B, or similar) is required. Please elaborate on the hotel offerings near the venue.
Offering couch surfing, motels, youth hostels or other means of free to cheap accommodation is a nice-to-have. Please let us know if such accommodations are available at your venue.
One more thing…
Please describe in your own words why you want to host the next LibreOffice Conference, what motivates you, and what you expect from organizing the event.
Other informations
Please write anything else that can support your application, like
Adoption of free open source software and open document standards in your country/region;
FOSS support by national/local government bodies, or other organizations, enterprises, user groups;
Cultural and/or IT related events close to the conference (parallel events are not a problem, if they do not distract participants from the LibreOffice Conference)
Potential conference sponsors, and the sponsorship size if it is already confirmed
Parties and receptions that are already planned, also in partnership with other local organizations
Anything elase…
Providing child care would be a nice addition to the application, as there are participants with children who might be encouraged to participate if the service is available.
You may find useful information on the dedicated pad for conferences management.
How to apply
Please send your proposal as plain text e-mail, or HTML e-mail, or Open Document File to info@documentfoundation.org. Please write only in English. We will send a confirmation of your application no later than one week after we have received your proposal. In case that you have not heard back from us by then, please let us know.
Again, the deadline is June, 30 2019 24:00 UTC.
THANK YOU FOR YOUR INTEREST IN HOSTING THE LIBREOFFICE CONFERENCE!