18 Dec 2017
Document Liberation Project: 2017 in review
---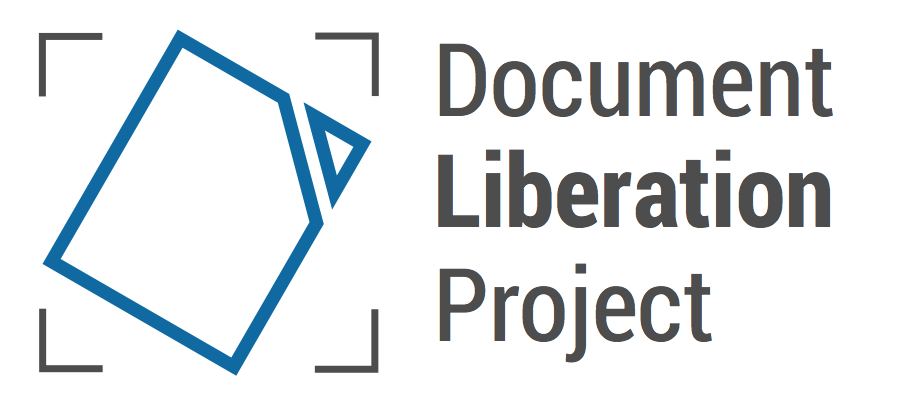 While most of the posts on this blog are about LibreOffice, another project overseen by The Document Foundation is DLP – the Document Liberation Project. Whereas LibreOffice is an end-user application, DLP is a collection of free and open source software libraries that help to convert document formats. Developers can use these libraries in their programs, in order to import and export a large variety of files – including proprietary formats. Many well-known applications use DLP libraries, including Inkscape, Scribus, Calligra and of course LibreOffice.
So, what happened in DLP throughout 2017? Read on for our round-up of the year's news…
New import filter: QuarkXPress
Aleksas Pantechovskis, as part of the Google Summer of Code, worked on a new import filter for QuarkXPress documents: libxqp. It currently supports QuarkXPress 3.1 – 4.1 documents, and this image shows it in action (original QuarkXPress file on the left, and how it's converted into OpenDocument on the right):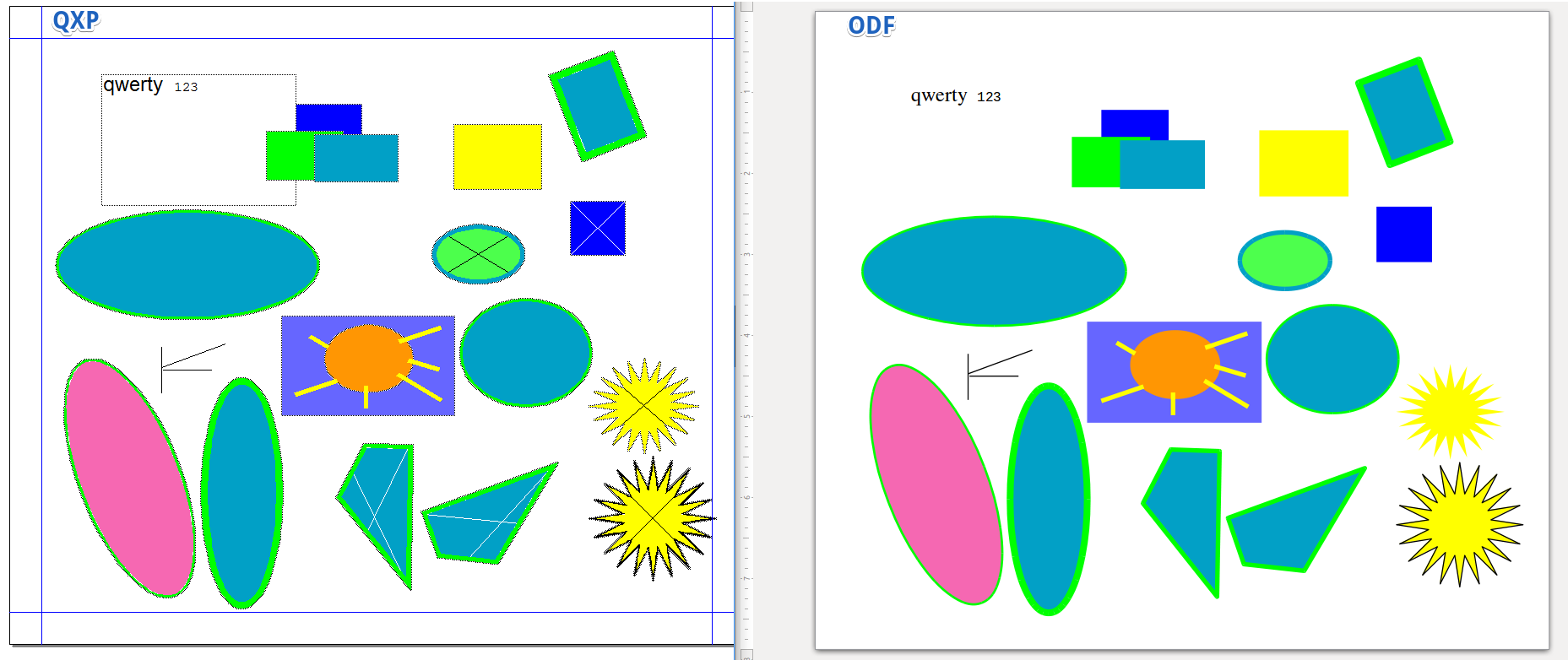 Big improvements to Lotus 123 import
Laurent Alonso made some major improvements to the Lotus 123 filter, adding support for many formatting and layout options. Check out these pictures as an example – the top shows a Lotus 123 file in LibreOffice 5.3, missing almost all of its formatting. Underneath, however, you can see how it's rendered in LibreOffice 5.4, with much more of the formatting present (click for bigger):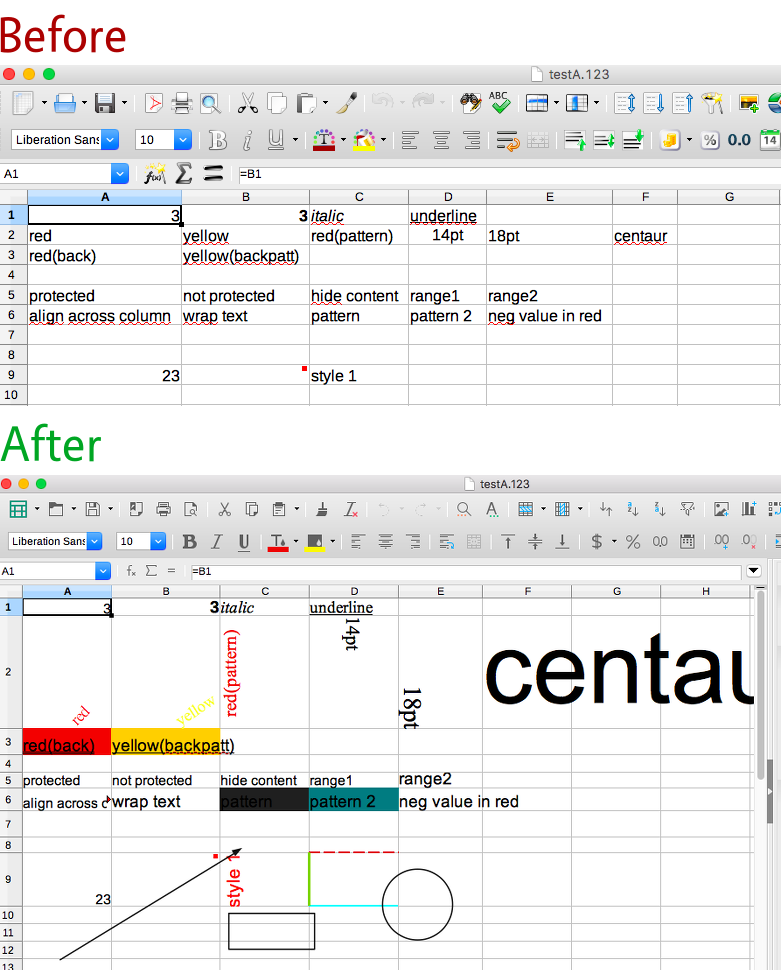 New library releases
Throughout the year, many libraries were updated as well. Here's a summary:
2 Aug – libepubgen 0.0.1 – This fixes escaping of HTML entities, and the code has been updated to C++11
12 Sep – libwpd 0.10.2X – Also updated to C++11, and includes various fixes from OSS-Fuzz
12 Sep – libwpg 0.3.2 – Improves performance of reading image data from WPG2 files
14 Sep – libzmf 0.0.2 – Minor code cleanups and some fixes from OSS-Fuzz
15 Sep – libcdr 0.1.4 – Fixes issues found by Coverity, and require C++11 for build
16 Sep – libfreehand 0.1.2 – Parses more features, including text on paths, stroke patterns, arrows, and custom line and fill styles
21 Oct – libvisio 0.1.6 – Various improvements to import of MS Visio files, plus Coverity and OSS-Fuzz fixes
23 Oct – libetonyek 0.1.7 – Improves support for gradients, cell styles, non-RGB colours, and table border lines
13 Dec – libepubgen 0.1.0 – EPUB3 support, plus support for embedded fonts, cover images and footnotes
13 Dec – writerperfect 0.9.6 – Adds support for StarOffice Writer and Zoner Draw documents, and includes universal conversion tools
Find out more!
For details on the libraries mentioned above, see the projects page on the site. And check out the contribute page to see how you can help – because even if you're not a developer, you can prepare sample documents for testing. Oh, and to learn more about DLP, watch this short video!
Please confirm that you want to play a YouTube video. By accepting, you will be accessing content from YouTube, a service provided by an external third party.
If you accept this notice, your choice will be saved and the page will refresh.