21 Feb 2017
Interview with Florian Effenberger, TDF Executive Director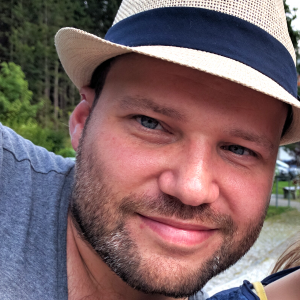 The typical day of an executive director
My work consists of both administrative tasks – like accounting, correspondence, budget and contractual topics – as well as overseeing our team and making projects come to life. Whenever I have some spare time, I try to contribute to the German native-language community, the marketing project and our infrastructure.
The e-mail flow is quite massive with a couple of hundreds e-mails per day coming in as personal messages as well as on dozens of mailing lists, so my morning usually starts with prioritizing tasks and mails to structure my day's work.
2016 so far for LibreOffice and for TDF: your personal perspective
2016 has been an extremely exciting year for us. LibreOffice adoption is continously growing, so is the community, and we welcomed several new members to our Advisory Board. Lots of events around the world took place, and every year when we compile the annual report it becomes obvious how much enthusiasm, dedication and passion our contributors have for LibreOffice.
What do you see as the most important challenges for TDF in 2017 and beyond?
During the last years, TDF has grown, which comes with costs in terms especially of time to define processes, establish structures and learn together. Right now, we gained routine for many tasks, so there's room to grow and run more exciting tasks and projects.
With regards to LibreOffice, I think that mobile devices and online options are key to success, and of course, lowering the entry barriers to our community even further and growing the volunteer base, mentoring newcomers and keep people attracted to the community will always be an important part of our agenda.
Where do you see TDF and LibreOffice in 2020? And in 2025?
Looking at the short history of time during which LibreOffice and TDF have grown – we've been on the market since September 2010 – it's hard to foresee where we will be in a couple of years. What we see and have today is way beyond our dreams, so I don't even dare to guess what will come in the future. My hope and sincere conviction is that TDF will be a strong home for our projects, a welcoming and supportive environment for contributors from all around the world, breaking the barriers of languages, cultures, religion, beliefs and even timezones. I really feel like I have friends around the world, which is a wonderful feeling.
You have been with the project since day one: which is your opinion about what we have achieved, and what we could have achieved?
I am very proud of what we have achieved and where we stand. I feel sincere gratitude for being part of something so very special, for having friends around the world, for having the chance to contribute to something that does good for so many. The support we're seeing from all over the world is just amazing.
Of course, we always can get better. Lowering the entry barriers even more, getting more contributors into the community, all these are goals we should work on continuously. The success we see is thanks due to so many wonderful people breathing life into our community, and I wish for that this motivation, enthusiasm, dedication and passion keeps up for the next years to come.
Are you contributing to other open source projects? If yes, which is your role, and and which are your expectations?
I've started my open source activities around 2004 in my early 20s and been with free office software since then. I am not a developer, but quite a bit into infrastructure, so when I do find time, I try to blog howtos and guides for various infrastructure and technology bits. I'm also a co-founder of the Munich Open-Source-Treffen (meetings) and the Munich Open-Source-Kochen (cooking), although I do not have much time these days to contribute to these regularly.
Last, but not least, which is your personal hardware/software configuration? Do you have any preferred tool?
My main working tools are Thunderbird as my e-mail client and calendar, extended with quite some configuration tweaks and add-ons, Redmine as project management system, and of course LibreOffice. A couple of additional tools like IRC, instant messaging, a browser, a terminal console and some more come to mind as well. Apart from that, I use a regular VoIP phone quite a lot, and of course my mobile.
A thing I don't want to miss anymore is my dual-monitor setup – and the wonderful atmosphere at the shared office space I work from in my hometown Kaufbeuren. Work, especially in open source, is also always about people.
No Responses