24 Aug 2015
LibreOffice Conference 2015 will open in a month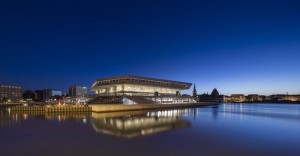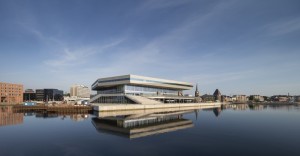 Berlin, August 24, 2015 – LibreOffice Conference 2015 will open in a month from now, on September 23, at the Dokk1 in Aarhus, Denmark. The Dokk1 is the brand new Mediaspace of the city, featuring the Main Library and Citizens' Services
LibreOffice Conference 2015 will be hosted in the Auditorium and in the Meeting Area of the beautiful building, designed by Schmidt Hammer Lassen Architects and part of the conversion of Aarhus inner harbour to city space.
Pictures by Adam Mørk, courtesy of the City of Aarhus.
Registration is open at http://conference.libreoffice.org/2015/registration/, while the program will be announced in late August.
The conference will be hosted by the City of Aarhus, and will be jointly organized by the Danish LibreOffice community together with local F/OSS groups and the Aarhus municipality. Logistics are managed by the not-for-profit organisation "Foreningen Dansk LibreOffice Konference 2015".
LibreOffice Conference 2015 will be sponsored by:
Main: Canonical, CIB, Collabora.
Large: Google, Magenta, Prosa.
Medium: RedHat.
Local Contacts:
Carsten Agger (Open Space Aarhus)
Line Dybdahl (Aarhus Municipality)
Leif Lodahl (LibreOffice Denmark)
René Lagoni Neukirch (LibreOffice Denmark)
Email: conference@libreoffice.org
IRC: @libocon on FreeNode
hashtag: #libocon
No Responses