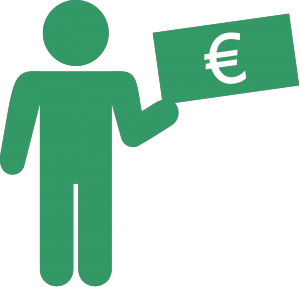 The Document Foundation (TDF) thrives thanks to our strong, vivid and worldwide community of end-users, contributors and enterprises, supporting our efforts with contributions of time and money.
Thanks to these donations, we are able to work together on the idea of the best independent free office suite. So thank you very much, thanks to everyone – together you have made our dream of a strong and independent foundation come true!
Using these donations, TDF can: maintain and improve its infrastructure; pay a team to take care of daily activities and several strategic tasks; manage a budget for the community and marketing based activities; and tender specific tasks.
Management of donations is not always as smooth as we would like, for a number of different issues which we will try to explain in this document.
Cost of donations
Unfortunately, donations do not come for free, as we have to rely on third parties such as credit card processors and PayPal, which take a small percentage from every amount for their services. We are also charged for currency conversion, if the donation is not in Euros.
In general, donations lower than the minimum suggested amount of 5 Euro are more expensive to manage than the amount itself. The same applies to alternative services which are often suggested by potential donors. Creating and managing a money collection service is unfortunately not worth the effort, if the amount of money collected is lower than a substantial threshold.
Wire transfers might also have a high cost, especially if they are in currencies other than the Euro, while cashing checks is not an option, as the cost is often so high (it might reach 75% of the amount of the check) to make the operation not worth the effort.
Download issues
Sometimes, the download of LibreOffice dooes not start if the browser blocks it, resulting in a missing installer. Similarly, if your internet connection is interrupted during the download or you close the browser before the download has completed, you may be left with a non-working installer.
In this case, the solution is to restart the process from the download page, waiting for the download to start while the donation pledge shows up (or click the link to download). The download and donation mechanisms are completely independent and the download process can be started free of charge as many times as necessary to obtain a working installer file. In fact, donations are purely optional, although they greatly help our project.
To manually download LibreOffice, you can always return to the download page by clicking here: http://www.libreoffice.org/download/download/. If you still have problems, you can contact download@libreoffice.org – please provide lots of information (operating system version, web browser you're using and exact error message) and we'll try to help. If your download simply doesn't work at all, please let us know the exact address from which it is being downloaded (ie which mirror server) and we will investigate.
Donation confirmation
The current donation mechanism does not include a confirmation message. Often, it is difficult to issue an automated/instant donation confirmation for credit cards, because of the delay between the act of donating and the completed transaction, when the money is in our bank account. In addition, we cannot issue a confirmation for BitPay or Flattr donations, because of the "virtual" nature of the tools.
Also, donation confirmations take a significant amount of time and work we would rather use for your project activities. In case your donation is below € 300, we kindly ask you to download the simplified donation receipt – in German – from the following link: https://tdf.io/zuwendungsnachweis.
All that said, we are working to solve the issue of donation confirmations, as we would like not only to confirm the donations but also to show our gratitude with a thanks message to each and every donor. On the other hand, confirmation issued by PayPal or the credit card circuit should be enough to ensure you that the donation will reach The Document Foundation.
Rejected credit cards
The Document Foundation relies on a third party supplier to manage donations with credit cards. The supplier not only manages transactions, but also security checks, which are influenced by factors often completely unknown outside the financial environment.
In general, pre-paid credit cards may be rejected, as well as credit cards issued in countries where credit cards adoption is less than average. Also, donations with credit cards might be rejected if the credit card has been issued in a different country than the IP address the connection originates from. Unfortunately, credit cards are a common target for malicious activities, and as such the security threshold is higher than for other services. Card thieves have been known to make small donations to check a card's validity, harming the non-profit recipient in the process.
Refunds
Sometimes, the donation process is started even if the end user did not have the intention to donate, or is accidentally triggered more than once for reasons which are beyond our control. The Document Foundation refunds all transactions which are not made with the consent of the end user.
Refunds do cost money too, as they take a significant chunk of administrative time plus some fees. In any case, if you are looking for a refund, please send an e-mail to treasurer@documentfoundation.org – including your PayPal transaction ID – rather than filing a complaint with PayPal, as the latter is more expensive and time consuming.
Donation receipts for Germany, Europe, US and rest of the world
The Document Foundation can provide an informal donation receipt in English or a formal donation receipt in German to donors, for fiscal purposes, as donations to charities can often be deducted from tax declarations in many countries.
For donations up to € 300, donors can download a simplified donation receipt – in German – from the following link: https://tdf.io/zuwendungsnachweis.
Thank you!
As mentioned, donations are vital for helping The Document Foundation and LibreOffice to thrive. With your support, we can improve our infrastructure, pay our team, organise our conference and do many other things to make LibreOffice even better.
(Image: Johanna Pung, CC-BY-SA, Wikimedia Deutschland)